Wealth & Retirement Planning Strategies
Investing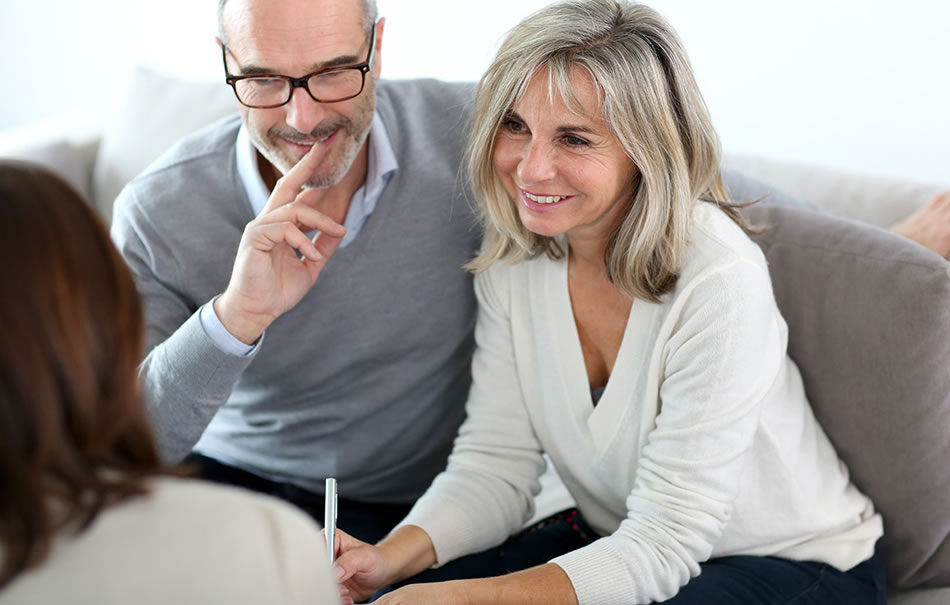 Prior to investing, there are several important facts our financial advisers will consider. Firstly, which vehicle should you invest in e.g. joint names, individual, trusts or in a company entity. Secondly, determine your investment risk tolerance to help our Financial Advisers build investment strategies and portfolios that are tailored to your goals and objectives. Thirdly, determine whether to invest in shares, property, bonds or a combination of all. Finally, our financial planners will determine the most cost-effective platform to administer your investments for easy of tax reporting and online access for our clients.
Other considerations for our financial advisers would be whether it is appropriate, or in your best interest to borrow to invest via either equity in your home or margin lending. Your financial adviser would consider whether current interest rates suitably priced for gearing to be effective? Do we need to take on the additional risk to meet your financial goals and objectives? All questions our financial advice team will consider as part of their tailored approach to provide you appropriate advice that's in your best interest.
Our financial planning team are on-hand to discuss with you in detail the above considerations, in order provide suitable recommendations that are in your best interest.
Superannuation
The superannuation system is the cornerstone of any retirement plan due to its very generous tax concessions both in the accumulation and retirement phase. Although many see superannuation as complex and restrictive, our financial advisers educate our clients about the real benefits of using superannuation as part of their overall retirement strategy. Yes, the government constantly make changes to the superannuation system, however, our financial planners focus on the positives which certainly outweigh the negatives and take away all the white noise that surrounds superannuation.
There are several approaches to building your superannuation balances through contributions made by your employer, salary sacrificing, or making personal contributions to name a few. Therefore, seeking financial advice from a qualified adviser is paramount prior to making contributions to your superannuation fund.
Other areas to consider include ensuring your investment strategy is appropriate for your tolerance of risk, your insurances are structured in the most cost-effective and tax-effective manner, and you've nominated beneficiaries to ensure the right people receive your benefits when they need it most.
If you are looking to review or alter your superannuation fund as part of your retirement plans? Contact one of our financial advisers for an obligation free appointment.
Retirement Planning
Retirement planning is all about starting with the end in mind and everyone's retirement plans are unique. We believe that clients that receive financial advice have a much higher chance of reaching this financials goals than those that don't. Whether your goals are driven by lifestyle, health or family, our financial advisers what help you make the big decisions with confidence. There's a lot of confusion about what the role of a financial planner is as some believe we buy/sell shares, others to help them manage cashflow/budgets or sell life insurance, while others have no idea.
At Altitude Wealth Management, our advisers view their role as coaches. Our planners guide, support and hold you accountable to achieving your goals and objectives as any coach does. It's those intangible things that clients value the most. For us, it's all about what is important to you. Some of the world's best athletes rely on a coach for all the same reasons. If you decided to run a marathon, you don't wake up one morning, put on a pair of shoes and run 42.2kms. This takes months/years of planning, training and most importantly dedication to eventually be prepared to race. Financial planning is similar; the more planning, time, and commitment you make, the greater the outcome you can expect.
Comprehensive retirement planning encompasses all the key areas of advice to allow us to prepare and implement a financial plan for you. Therefore, when new prospects ask what's the role of a financial planner, my response is simple 'We help our clients make the big decisions in their life with confidence'.
Insurance
Our financial advisers often advise clients that your wealth protection plans are the foundations of retirement planning. Not having an insurance plan is like building your home without a slab. Your plan will always be vulnerable or exposed to an unexpected event. For this reason, we start with a client's wealth protection or insurances needs when providing retirement planning advice. Personal Insurance is investment not a cost. If we can demonstrate how we are going to meet your financial goals and objectives, does it really matter what it costs us to get there? Or is it more important to have sufficient money in retirement no matter what curve balls are thrown at you or what it's cost you to get there? Worth thinking about!
Wealth protection or insurance advice generally covers off life insurance, total permanent disability insurance, trauma cover and income protection insurance. All four play their part in ensuring your family remains financially secure in the event of death, disability, sickness or accident.
Insurance is a complex area of advice. It is crucial to seek professional advice. At Altitude Wealth Management, our financial advisers are aligned with all the market leading insurers to ensure you have the right level of cover, at the right price and structure in the most tax-effective manner.
Looking to protect yourself and your loved ones against life's curveballs with flexible insurance solutions? Contact us today and to speak with one of our financial planners.
Estate Planning
Planning for the distribution of your estate is a complex but necessary component of your overall financial wellbeing. Effective estate planning is all about getting the money to the right person at the right time.
Although our current services do not provide either legal or estate planning services and advice, Altitude Wealth Managements financial advisers work closely with legal professionals, collaboratively working together in order to provide tailored advice to you and your family.
In the event of your untimely death, our advisers strive to ensure a seamless and simplistic approach is taken in the management of an estate. Estate planning is not solely based on just having a will, it also provides clarity and certainty for your beneficiaries when assets are left. Our financial advisers also focus on asset protection and tax effectiveness as part of any discussion with your estate planning lawyers.
If you need to review your Wills, Enduring Power of Attorney's, or overall estate plans, meet with one of our financial advisers first. Our advisors work to discover how a well-structured estate planning can help you distribute your assets the way you intend.